Nicki Minaj Talks About Hip-Hop Embracing Homosexuality and Lesbianism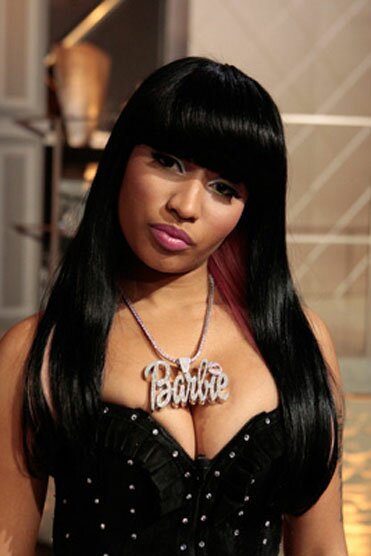 Young Money artist Nicki Minaj preps her upcoming album by speaking about homosexuality in Hip-Hop which is Nicki Minaj is known for expressing her bi-sexuality in her hip hop lyrics.

Nicki Minaj knows that the Hip-Hop world has welcomed her with open arms as a bi-sexual female rapper but believes Hip-Hop fans aren't ready now but maybe later will embrace a gay male MC.
"I think the world is getting more gay-friendly, so Hip-Hop is too," Nicki Minaj explained claiming that it was "harder to imagine an openly gay male rapper being embraced" versus a female rapper since "people view gay men as having no street credibility."
But Nicki Minaj goes on to tell Details magazine that she thinks we'll see one in her lifetime.
She says that sexism allowed her to be more creative over her male peers claiming she has "a lot of freedom to be crazy" adding "I can show my boobs. Guys can't do that."
Minaj loves to entertain but says that she has to be more conscious of her younger fans regarding her sexual image.
"I'm a role model now. I didn't know I was gonna have 13-year-old fans, so I've tried to change a few things here and there," states Minaj while adding that she also knows her girl fans don't want her "to be Miley Cyrus, either."