Mistresses Jamie Jungers, Michelle McGee New Reality Show 'Celebrity Cheaters'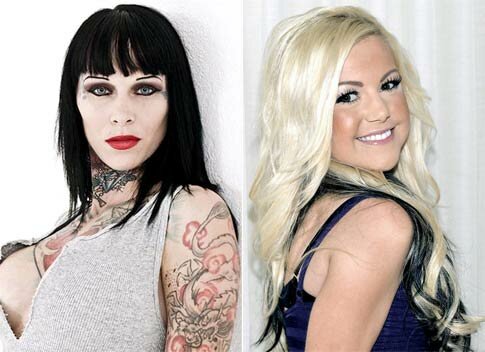 Celebrity mistresses Jamie Jungers, who is linked to Tiger Woods whose wife is Elin Nordegren, and Michelle 'Bombshell' McGee, who is linked to Sandra Bullock's husband Jesse James, may be hosting a new reality tv show entitled 'Celebrity Cheaters'.

Two high-profile celebrity mistresses may be hosting the new reality television show 'Celebrity Cheaters,' a reported spin-off of the reality series Cheaters.
Jamie Jungers, who was the first to admit publicly that she had an affair with pro golf Tiger Woods, and Jesse James' mistress Michelle 'Bombshell' McGee have agreed verbally to host the reality show according to the show's creator, Bobby Goldstein.
Goldstein also added that the show is about catching cheating celebrities "with their pants down."
Goldstein tells E! the reason behind creating a celebrity cheating show is after having such a hit with his show 'Cheaters'.
"One of the first (Cheaters) cases that I ever had to turn down involved Ike Turner."
With that said and with all the celebrities getting caught cheating, the show may very well be a success with the viewing audience!