Kim Kardashian Speaks On Dating, Kissing Soccer Player Cristiano Ronaldo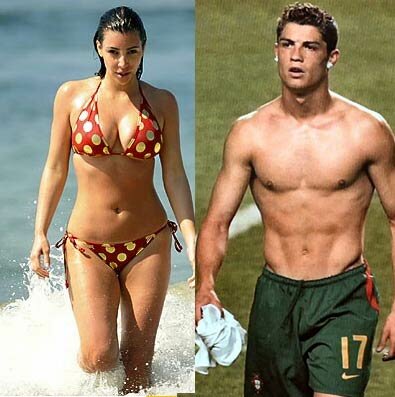 After celebrity socialite Kim Kardashian was stated to have been caught kissing Portuguese soccer player Cristiano Ronaldo and out dining, as reported on HipHopRX.com, the sexy reality star speaks on her current status.

According to Kim Kardashian in a radio interview, she has been linked to kissing "a lot of people" and would love to work for a blog to find who the sources are.
Since breaking up with her football player Reggie Bush, it seems that everyone is looking for a replacement fr her, but if Khloe Kardashian has her way she would like for Kim Kardashian to stay single because "she jumps from one relationship to the next."
Meanwhile, Kim Kardashian says she's having a good time being "single."
As for whether she's dating Cristiano Ronaldo, let's wait and see.
Earlier this month, Kim Kardashian revealed that she would love to date an Aussie, so maybe that's who will be next in line.
So Aussie men strap up.