Caught On Tape: Minnesota Vikings Jared Allen Bar Fight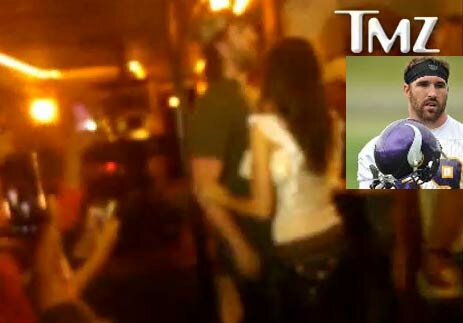 Minnesota Vikings defensive back Jared Allen was caught on tape threatening another bar patron after he heard the guy call his fiance' a c*nt.

The defensive back for the Vikings, Jared Allen, and his soon-to-be wife were having a few drinks at the Grapevine bar in Scottsdale, AZ, when out of nowhere another man called Jared's fiance' a c*nt.
Allen, who is 6'6″ and weighs 270, tells the man, "I'll break your f*cking neck homeboy and then I'll write a check to your f*cking name too."
In the Jared Allen Bar Fight video, you can see that Jared is being led away by his fiance'. The couple, as well as the other man, left the bar without any further incident.
Check It Out!