Rapper Jay-Z Sued Former Baseball All-star David Ortiz Over 40/40 Club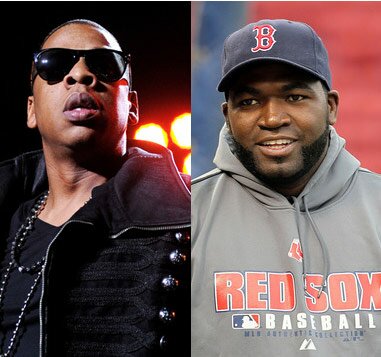 Boston Red Sox's slugger David 'Big Papi' Ortiz is getting taken through the ringer by rapper and hip-hop mogul Jay-Z and his business partner Juan Perez after the baseball player named his Dominican Republic nightclub a name almost identical as Jay-Z's 40/40 club chain.

The lawsuit was filed on last Thursday in a Manhattan Federal Court where Jay-Z and his company sought out $5 million dollars in damages after claiming that David Ortiz was hoping to capitalize on the rapper's fame with the club Forty-Forty.
In the lawsuit, Ortiz was asked to forfeit the use of the 40/40 club name.
Reportedly Ortiz' club was named Forty-Forty after the slugger hit 40 homers and stole 40 bases in one season, but if you hear it from Jay-Z's legal team, David Ortiz was aware the Jay-Z's 40/40 club at the Manhattan location due to visiting there as a patron several times before he opened up his own club.
Here's an idea Ortiz… How about changing the club name to Big Papi?
Developing…