Nicki Minaj Fires Manager Debbie Antney, Waka Flocka's Mother, Hires Diddy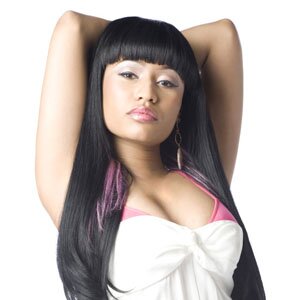 According to BET's 'Entertainment Spotlight' blog, Nicki Manaj has officially fired Waka Flocka Flame's mother, Debbie Antney, as her manager and it may have resulted in Nicki backing out of Rihanna's 'Last Girl On Earth' Tour because Antney refused to obtain an International Work Permit so that Manaj can tour outside the U.S.

Allegedly Debbie's associate and friend who referred to her (Debbie) as a 'stupid b–tch' neglected to get Nicki Minaj an international work permit which is needed to perform outside of the US. "They take a long time to obtain," the unidentified source stated.
The reported associate says that since she didn't have the work permits she couldn't go and the manager neglected to tie up some loose ends in regards to it. The associate goes on to say that it was an honest mistake but Deb doesn't know 'sh-t' about managing an international act.
Debbie did confirm that she is no longer managing Nicki Manage, according to Hip Hop Weekly.
"I received a letter, which was a suspension. The next letter that came in was a cease and desist in doing all business with Nicki Minaj from Nicki's attorney. I love Nicki. I wish her the most success. It's not about the music, she's like one of my childre. I wish her no harm, only much success."
Shortly following news that Nicki fired her manager, news of three possible managers came up: Lady Gaga's manager Troy Carter, Diddy or Record Exec James Cruz. Well apparently it seems Diddy took on the job, and may very well now be the new official manager working with Nicki Minaj.