DJ Vlad Wins 300K In Rapper Rick Ross Lawsuit; Twitters 'Today is a Good Day'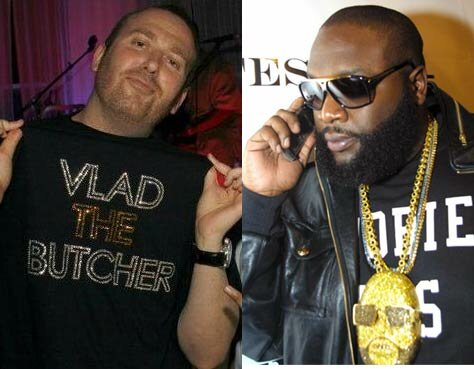 Remember when VladTV released a photo of Rick Ross wearing a correctional officer uniform? Well soon after DJ Vlad posted that photo on his website, in 2008 Rick Ross and his entourage allegedly assaulted Vlad at his hotel leaving him with several facial fractures resulting in a trip to the hospital where he got seven stitches under his eye.

On Friday, a New York jury found Rick Ross responsible for $50,000 in compensatory damages and $250,000 in punitive damages which of course was rewarded to DJ Vlad.
DJ Vlad originally filed for $4 million but is happy to get something out of the ordeal.
Shortly after the jury's verdict DJ Vlad posted, "Today is a good day," via his Twitter account!