Tiger Woods' Kindergarten Teacher Wants Apology For Saying Racist Kids Brutalized Him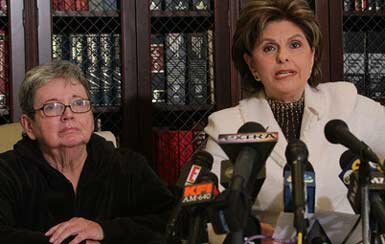 Tiger Woods' kindergarten teacher held a press conference on Friday in hopes of getting an apology from the golfer for mentionings in his 5 year-old book which resurfaced due to media and tabloids as his sex scandal began to settle just a little.

In the book, Tiger Woods reportedly claimed he was a victim of racial slurs and was brutalized (tied to a tree, beat up and spray painted with the n-word) on his first day at Cerritos Elementary kindergarten thanks to his teacher Maureen Decker for allegedly doing nothing. However according to retired teacher Maureen Decker, 69, Tiger Woods is lying about the racial attacks against him when he was 5 years old.
Maureen Decker claims she attempted to get in contact prior to his recent scandal and her emerging is not about money and that she's seeking a public and private apology from the famed golfer. However, it has been noted that she emerged one day after Tiger Woods' mistress Rachel Uchitel was paid $10 million dollars.
As you already know, with Attorney Gloria Allred who also represents one of Tiger Woods' mistresses (Joslyn James) backing her up, she'll more than likely get her apology since she says she doesn't plan on suing him. And if he doesn't, a settlement would probably justify her elevated blood pressure and migraines, amongst other things.
Meanwhile, Decker says she just wants to put her mind at ease, but did have this to say about his scandal, "What goes around, comes around."