Rapper Fabolous And Jim Jones' Hip Hop Twitter Beef: Tweefing?!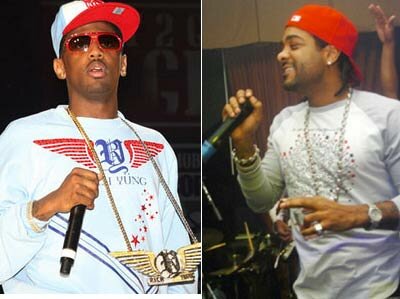 Tweef: a term used on the social networking site, Twitter, stemming from the term beef, Hip-Hop's slang word for animosity. It seems as though rappers are using Twitter as a portal to speak their mind about others in the industry. For instance, the latest tweef involves rapper's Fabolous and Jim Jones.

Reportedly, Jim Jones started the Twitter beef a few days by tweeting: "I just seen another rappers video that look just like me chain gang n scarf dam I'm sonnin these n*#%az I gues my style might body ya lol what."
Moments later, Fabolous tweeted: "Oh so it's time 4 subliminal tweets huh?? Ok cool.. #TellMeWhyUMad I'm mad cuz it's over for that ballin…. Brooklynnnnnnnnnnnnnnn"
–Jim Jones: "New app on iPhones .. jimjones How to get fresh 101 … free scarf n belt included lol owwwwww lmao G.O.R in Harlem now"
"Can I atleast get a thnku for gettin ur Twitter acct poppin lol I'm out I quit I quit pow pow play dead lol"
Jones is likely referring to Fabolous' 'Body Ya' video off the 'There Is No Competition 2: The Funeral Service' mixtape in where Fab has on a hoody and tight jeans (with bling) looking somewhat like Jim Jones.
According to Fabolous, the Twitter beef was all jokes and to expect no diss records behind it.