Donovan McNabb Refuses To Play For The Oakland Raiders?!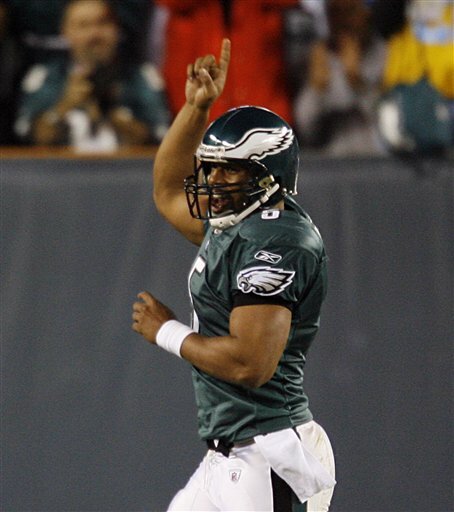 Donovan McNabb may be leaving the Philadelphia Eagles but sources say he will definitely not be going to the Oakland Raiders.

Reportedly Philadelphia Eagles quarterback, Donovan McNabb, will not accept a contract to play for the Oakland Raiders, simply because he ruses to do so!
Just days after the NFL revised the rules in overtime, Philadelphia Eagles star quarterback, Donovan McNabb says he refuses to be traded to the Oakland Raiders. Why? Maybe it's because he may be kicked out of the spotlight if he chooses to go to Oakland?
Here is the kicker: Representatives for Oakland say that they are "unaware" of any talks with McNabb, so is he just giving the NFL a heads up about Oak Town? Maybe.
As you may know, the biggest NFL purchase in history will go down next year when Tom Brady and Peyton Manning as well as McNabb go up as free agents next year.
(Developing Story)