Suge Knight Case: Yukmouth Recants His Story! Chain Surfaces On Net?! (Photo)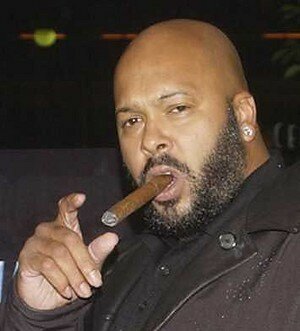 As reported on HipHopRX.com, Yukmouth was allegedly beaten and robbed by former Death Row CEO Suge Knight and about 10 members of his posse at a San Fernando Valley supermarket earlier this week.
Yukmouth identified Suge Knight as one of the robbers that beat him and stole $92,000 worth of jewelry at a supermarket in San Fernando Valley, Ca, but all of that apparently has changed.

According to Detective Jeff Briscoe, Yukmouth's report says that Knight may have attacked him over an unpaid debt.
Yukmouth has apparently now recanted his story and has yet to recover his 'bling.' When dealing with Suge Knight, it's rumored rappers in the past feared of retaliation if they went to the police after a confrontation from Suge. Hints: Balcony I.E. Vanilla Ice!
In more details of this story, Yukmouth's chain which was apparently stolen during the robbery, has surfaced on the internet. Compton rapper The Menace posted a picture of the chain via his Twitter. Apparently, the rapper's chain was obtained from a sale over the internet?!
Alleged picture of Yukmouth's stolen chain: