Vivian Blake, Leader of Jamaican Shower Posse, Dead! Was Working On A Movie!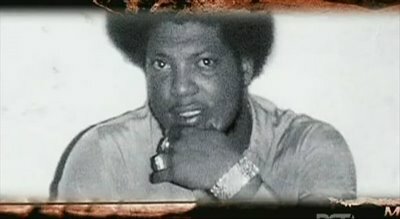 The leader of the infamous Jamaican drug gang, the Shower Posse, has died in a West Indies hospital just one day after he was admitted for suffering a heart attack.

Vivian Blake, the leader of the notorious Shower Posse drug gang, has died from complications from a heart attack on Sunday (March 21).
Blake founded the Shower Posse in Brooklyn and was responsible for over 1,400 deaths in the United States during the 1980′s crack-cocaine era. Authorities accused Blake of shipping over 1,000 tons of cocaine into the U.S. and buying stockpiles of weapons with the drug money.
Blake fled the U.S. soon after but was apprehended and eventually sentenced to 28 years in prison but was released after serving only 9.
AllHipHop.com is reporting that Blake was working on a movie about his life with Jon Q and Alpha Dog producer, Curtis Scoon, just before he died. He even reportedly reached out to Murder Inc (The Inc) CEO Irv Gotti to help make the movie as gutter as it could be.
"I spoke with Irv Gotti, [and director] Curtis Scoon," Blake told AllHipHop in a video statement last August adding that the movie was "not just about gangsta and drug dealing," but "culture that nobody has ever seen."
An assassination attempt was allegedly made on Blake's life last September and in November his brother was killed.
The Shower Posse are reportedly still active in the U.S.