Justin Bieber Manager Arrested Faces Prison Over Twitter, Out-of-Control Fans!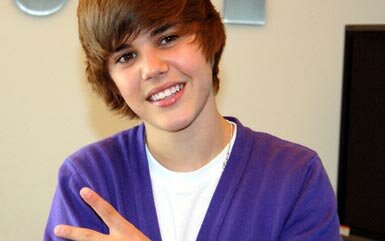 Pop/R&B teen sensation Justin Bieber's manager was arrested in Long Island, New York at Roosevelt Field Mall for reckless endangerment and criminal nuisance after failing to properly control a crowd of hormone ranging teens for a scheduled mall appearance for the singer on last November.

Scott "Scooter" Braun, 28, also the manager of rapper Asher Roth, turned himself in to authorities on Wednesday, March 24 to face charges in the incident where one fan was injured during a stampede. However other reports state five where taken to the hospital with minor injuries.
Why charge him? Braun who was not at the location allegedly took his time to alert fans in a timely manner that the appearance had been cancelled and is accused of risking the public safety for publicity after James Roppo, a senior vice president of Island Def Jam Records and staff attempted to notify him that the appearance had been cancelled by authorites.
To make matters worse, Bieber had Twitter'd that he was on his way to the mall which made a number of fans still linger around and crowd the hallways.
Scott Braun's reasoning behind not being able to immediately notify fans online was that he was at a meeting and didn't have access to a computer. According to prosecutors, it took Braun almost 2 hours to send two tweets, however his attorney Ravi Batra says it only took seven minutes to respond to the police request.
During the chaos, Roppo was arrested on the scene for allegedly not cooperating and breaking up the crowd. The arrest prompted Bieber not to appear and to Twitter his fans to go home and that he didn't want anyone hurt.
"…police have already arrested one person from my camp," stated Bieber.
James Roppo, whose case is pending, was arrested on a number of misdemeanors which include endangering the welfare of children and obstructing governmental administration.
Meanwhile, Scott Braun faces up to a year in jail if he's convicted and his attorney is hoping that the D.A. reopens the investigation.