Diddy Warned By Vodka Rivals Over 'Pee Pee' Comments, 'Apologize Or Else!'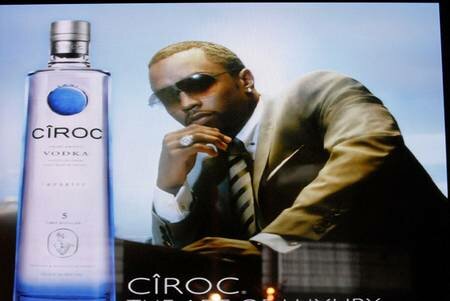 Sean 'Diddy' Combs has literally pissed off other vodka rivals last week by taking to the stage at a New York nightclub and saying "If you're not drinking Ciroc vodka, then you're drinking pee pee!"

Diddy hopped on stage at a New York nightclub last week and apparently other vodka companies are outraged with one vodka owner seeking somewhat revenge on Diddy.
Martin Silver, the man behind Georgi Vodka, is so pissed off over Diddy's comment that he will be reportedly dumping bottles of Ciroc into an oversized toilet and delivering it to the rap mogul if he doesn't apologize by tomorrow afternoon (March 25).
That is so funny I think I am about to piss my pants. LoL.