Vivid Entertainment To Pay Octomom Nadya Suleman's Mortgage For A Sex Tape?!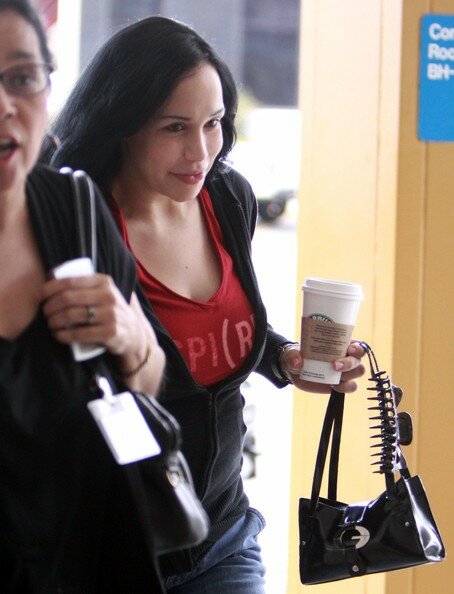 Reportedly, Octomom Nadya Suleman may lose her home due to foreclosure if she doesn't come up with more than $450,000 before the end of today (March 23rd).

Nadya Suleman, the mother of 14, will lose her home and face a foreclosure lawsuit after today (March 23rd) if she doesn't fork over more than $450,000 and $4,139 in monthly fees to her property's seller, Amer Haddadin. But thanks to a very kind gentleman by the name of Steven Hirsch, the president of one of the most top selling porn companies, Vivid Entertainment, Octomom may not lose her home after all if she 'agrees' to an indecent proposal.
Steven Hirsch sent Octomom a promising letter of his condolences. The letter starts off like this:
"I can only imagine the anxiety that this must be causing you and your family."
And ends something like:
"We have extensive experience in working with beautiful and sexy women such as Kim Kardashian, Shauna Sand, and former Miss USA Kelli McCarty."
Octomom is apparently being offered a chance at appearing in an adult film for exchange of paying off her mortgages exceeding over $450,000.
No official word yet on if Octomom will accept Vivid's offer.