Twilight Saga 'Eclipse' Movie Sneak Peek Released With Intimate Bedroom Scene!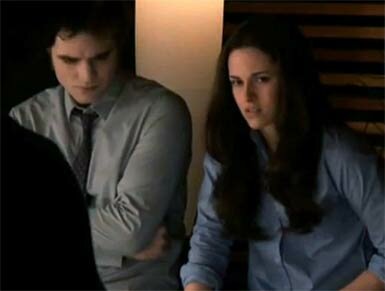 The Twilight Saga has recently released the official trailer for Eclipse on Friday, March 19th along with a special sneak peek of the movie that was released on Saturday, March 20th. Check It Out!

The first sneak peek is a two-minute clip containing behind-the-scenes footage from the movie along with interviews with the film's actors. Watch as the cast (Robert Pattinson, Taylor Lautner and Kristen Stewart) talk about the love triangle between Bella, Edward and Jacob.
The second sneak peek is a 7 minute long clip from the movie and be sure to check out the intimate and passionate bedroom scene at the end!
"The Twilight Saga: Eclipse" will be in theater's on June 30th. Warning! Expect long lines at participating theaters.