Suge Knight Wanted By Police In Connection To Rapper Yukmouth Beaten, Assault!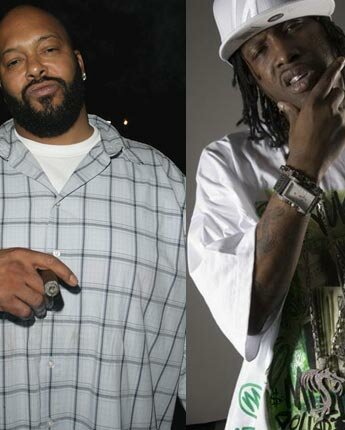 Police are looking to question former Death Row Records CEO, Suge Knight, for allegedly beating and robbing rapper Yukmouth at a supermarket in California.

San Fernando Valley police are searching for the former Death Row CEO in connection to the robbery and beating of Cali rapper Yukmouth. The incident supposedly happened at around 10 pm last night (March 22) at Ralph's supermarket.
According to police reports, Suge and about 10 members of his entourage whooped up on Yukmouth and robbed him of nearly $92,000 worth of jewelry.
A source close to TMZ say Suge and his entourage are suspects and cops want to question them.
Suge Knight already has a misdemeanor warrant, now this.
(Developing Story)