President Barack Obama Officially Signs Health Care Reform Bill: A Law (Photo)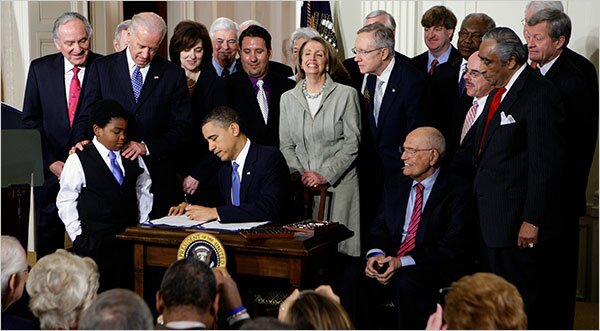 As President Barack Obama walked into his office early this morning he was greeted with the oh so controversial Health Care Reform Bill.

The Health Care Reform Bill has officially been signed into law as of today (March 23, 2010).
Obama made it clear that "Government" kept on its word as "promised" as "thousands of Americans fought and marched for the reform."
The bill is now part of the upcoming reform and is on its way to the citizens of America as we speak.
Obama said to the nation that "after almost a century of trying" he was happy that health insurance reform became law in the United States of America.