Kim Kardashian Rocks Sexy Bikini, Booty Spills Over, Shows Butt Crack! Photos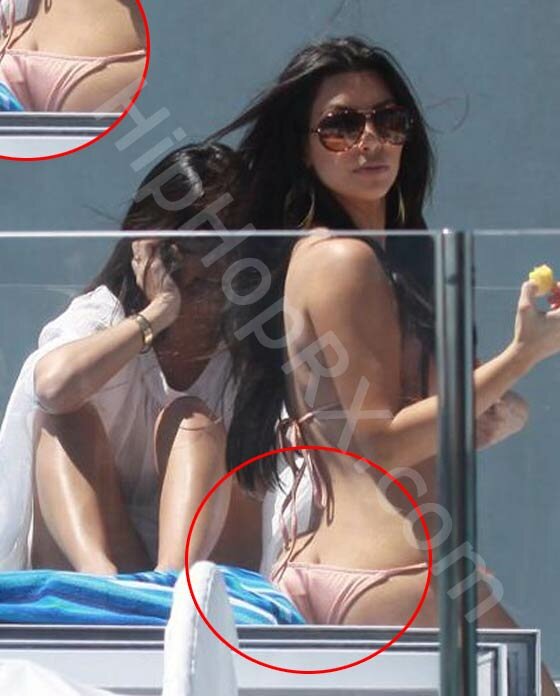 Kim Kardashian and sister Kourtney Kardashian of reality show Keeping Up With The Kardashians were caught lounging on a boat, no a yacht, in Miami, FL. over the weekend. Kim's sexy, pink bikini can be seen complimenting her hott (with two tt's) body.

While Kourtney and Khloe take on Miami, Kim on the other hand was reportedly in Miami celebrating Eva Longoria Parker's 35th birthday and promoting for her endorsement, Quick Trim. While there, Kim linked up with her sexy sister Kourtney for a day in the sun on the yacht. Kim was caught showing some cleavage but not the usual top cleavage instead Kim was showing some butt cleavage as she tanned and sipped on mixed drinks while Kourtney is seen in the pictures talking on her mobile phone.
Check out these hot photos of Kim, I mean who wouldn't want to look at the crack of Kim Kardashians a**?
More pictures of of Kim Kardashian and Kourtney Kardashian In Bikinis On A Boat in Miami, March 2010