Darius McCrary Sends Flowers To Wifey Karrine Steffans and Divorce Papers!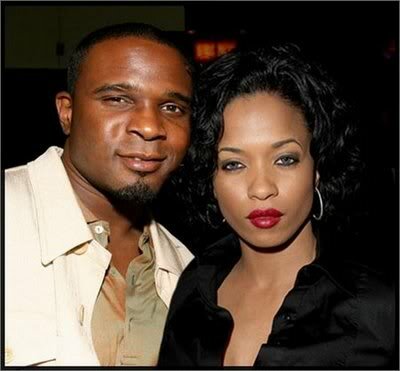 Soap opera stud Darius McCrary has pulled the plug on his marriage to ex-industry mouth piece Karrine 'Superhead' Steffans, which he announced with flowers and divorce papers Feb. 10, just days before Valentines Day.

Darius McCrary, who plays on daytime's 'The Young and the Restless,' served his wife, Karrine Steffans, with divorce papers last month after only being married 1 year, citing that their violent relationship is too much for him. McCrary, 33, says he still loves Steffans and wants to remain friends with her, even going to the point of sending her flowers to remind her that he still cares.
"He hoped he and Karrine could remain friends," says a close friend to the couple. "Even though he was filing, he sent flowers to remind Karrine that he still cares about her. He wanted to say let's go our separate ways, but wish each other well," the source added.
Their relationship was rocky from the start. In 2008, the two got into an argument and Stephans tried to run him over with her car after he allegedly tried to choke her in a parking lot in Los Angeles.
Meanwhile, Steffans insists that he cheated on her.
"He cheated on me. You can't cover that up with a bouquet of flowers!"