Howard Stern Slams 'Precious' Gabourey Sidibe and Oprah; Weight-Loss Proposal?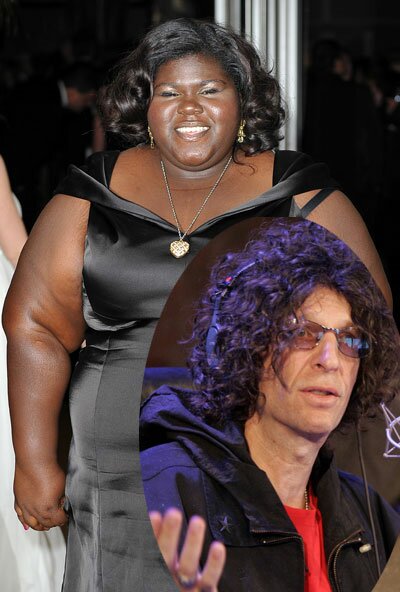 On March 8th, some say Howard Stern dissed 'Precious Star' Gabourey Sidibe on his Sirius satellite show. Saying that she is too fat and that she will never find work in Hollywood after 'Precious'.
"There's the most enormous, fat black chick I've ever seen," stated Howard Stern referring to Gabourey Sidibe's weight. Howard Stern goes on to repeat that "she is enormous" and says that "everyone's pretending she's a part of show business" but assumes that "she's never going to be in another movie."

Stern's co-host Robin Quivers goes on to talk about Oprah and how she boosted up Gabby's confidence by lying to her.
"And Oprah's lying and saying you're going to have a brilliant career," said Robin.
"Oprah's another liar, a filthy liar," Stern added. "She's telling an enormous woman the size of a planet that she's going to have a career."
Well Gabby is proving Stern wrong. She is set to appear on a new Showtime series 'The C Word' and her next movie roll appearance will be in the drama 'Yelling to the Sky.'
Two days later on March 10th, Gabby's mother, Alice Tan Ridley, lashed out at Stern on Inside Edition saying that he needs to "Get a life!"
"He can see, you can see, I can see Gabby is a big girl. She's a big woman, so what's wrong with that," Ridley said.
Meanwhile, AcaiSupply.com, a weight loss company, has offered Gabby a 1 year supply of their weight loss product if she will endorse it.