Rapper Juvenile Was Arrested In New Orleans Home Studio For Drugs: Marijuana (Photos)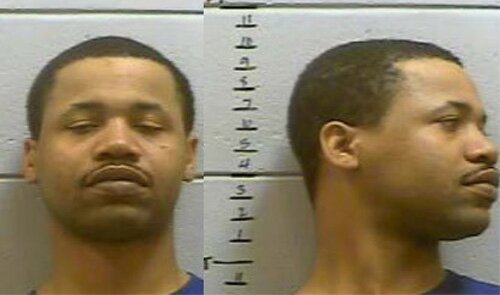 Rapper Juvenile, who is known for hit songs like 'Back Dat A** Up' and 'Slow Motion', was arrested in Arabi, Louisiana for possession of marijuana after police responded to a home where neighbors complained of the smell of weed smoke coming from a house on Livingston Avenue.

Juvenile has posted a $1,750 bond after he was arrested in Arabi, Louisiana when cops showed up at his house that was used as a recording studio and found an ounce of marijuana. Neighbors around the residence called police after they smelled pot rolling out of the home. When police arrived they discovered an ounce of weed in the kitchen and when asked who was gonna take the fall for it, Juve stepped up and said it was his.
Juvenile was arrested along with his producer Leroy Edwards. Juvenile was taken to jail and charged with misdemeanor possession. He later posted a $1,750 bail and was released. No word from his camp about the situation after it surfaced.
(Developing Story)