Kourtney Kardashian Scott Disick Split? Cheating, Kissing or Fighting (Photos)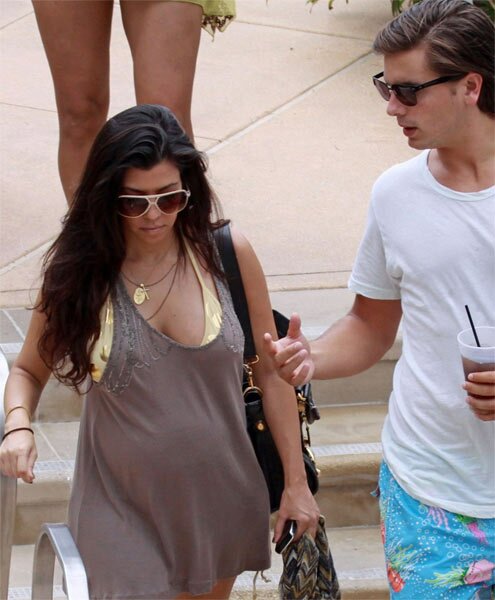 After reports began to circulate that Kourtney Kardashian ended her relationship with Scott Disick, the father of their two-month-old son Mason Dash Disick due to infidelity and allegedly over his behavior, as covered on HipHopRX.com, the Keeping Up With The Kardashian star is denying the report.

According to People, Scott Disick is still a part of Kourtney Kardashian's life in which she is quoted as saying that Scott is still her partner and they're still doing everything together.
When Kourtney Kardashian was asked about the media criticizing Scott Disick while the two kissed and held hands at the nightclub Jet in Las Vegas, Kourtney says, "you can't take it [media] too seriously." As you remember, it wasn't long ago that Kourtney was caught on camera in some lesbian kissing with another girl, a friend by the name of Jackie, who she met in her art class.
See pictures of Kourtney Kardashian and Jackie locking lips here.
Meanwhile, In Touch magazine is reporting that a source told them that she resents Scott for his behavior and they fight about it almost everything. The source also allegedly stated that Kourtney Kardashian is tired of Scott Disick taunting her over her pregnancy weight which he believes is just joking.