Howard Stern 100K Beauty Pageant For Tiger Woods Mistresses: Swimsuits, Talent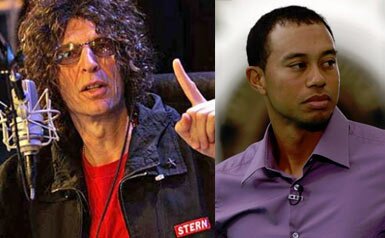 Controversial radio and media personality Howard Stern has brought on some Tiger Woods' mistresses and allegedly will be having a beauty pageant come March 10th. Currently four of Tiger Woods' mistresses will be participating in the pageant, according to reports.

The competition will include a "Swimsuit," "Personality," and "Talent" category and the winner will be crowned Tiger Woods' best mistress.
According to Britain's The Times, four out of Tiger Woods' thirteen reported mistresses will compete for a $100,000 prize sponsored by Ashley Madison which is a dating web site.
None of the women who allegedly will be competing in the pageant have been revealed, however, mistress Rachel Uchitel, is be being stated to be banned from participating since she has a pending settlement with Tiger Woods.
Meanwhile, it is being stated that Stern offered Tiger Woods estranged wife Elin Nordegren a judging spot and you already know it is unlikely she will participate.