Terry Crews, of Everybody Hates Chris, New Reality TV Show, The Family Crews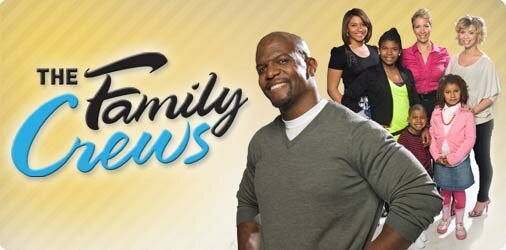 Former NFL football player and actor Terry Crews, most known for his roles on the television series 'Everybody Hates Chris,' 'Norbit,' 'Idiocracy,' amongst others, as a new BET reality series 'The Family Crews.' The reality television show will follow the celebrity star and his wife of 20-years, Rebecca, an aspiring actress, singer, producer/writer and his five children Naomi Burton (22), Azriel Crews (18), Terra Crews (10), Wynfrey Crews (6), Isaiah Crews (3) and their family dog, Coffee.

The reality TV show 'The Family Crews' is on air as of 8PM CST time Sunday, February 21, 2010.
In other news, Terry Crews will be starring in the action movie "The Expendables" as a weapons specialist and best friend of Bao (played by Jet Li). Terry Crews will be starring in the movie alongside Sylvester Stallone, Jason Statham, Jet Li, Dolph Lundgren, mix martial artist Randy Couture, Eric Roberts, Steve Austin, Mickey Rourke, Bruce Willis and Arnold Schwarzenegger. "The Expendables" is scheduled to release in mid-August 2010.
Watch a couple of video clips of the 'The Family Crews' reality show.
Meet The Crews

The Family Crews: Sneak Peek