Tila Tequila Busted By Fake Magazine Photo Spread?! She's Not Pregnant Now?!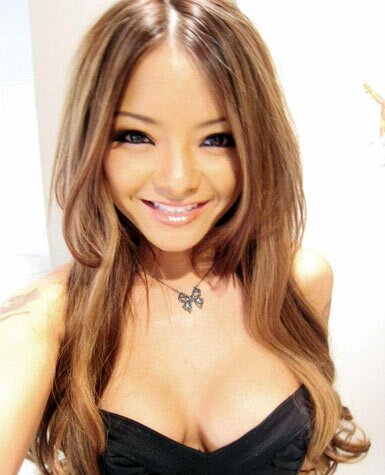 After doing a little bit of Twitter crying and ranting, Tila Tequila who has been saying that she is pregnant is rumored to have been tricked by a fake magazine that someone created and offered her a photo spread. The fake magazine who states that they became concerned after learning that she was 15 weeks pregnant wanted to cancel the shoot and Tila Tequila responded back after the message was supposedly forwarded to her by her assistant.

It seems the person, if it is at all true, really wanted to get to the bottom of rather or not the celebrity personality was pregnant and sent her an email. The MTV Shot at Love reality star and one of Myspace's most friended profiles, allegedly responded back by stating that due to her concussion the other day, as reported on HipHopRX.com, and a metal chair falling on her belly in her early stages of pregnancy she "unfortunately" had a miscarriage.
Tila Tequila tells the person that she is no longer pregnant and to not announce it to the media and that it is something "very private to heartbreaking" for her. If she wanted to keep it private she wouldn't have told them via an email, would you?
Is Tila Tequila trying to wiggle out of a lie or did she make this one up too, people are questioning?
One thing is for sure, Tila Tequila has made a lot of women upset.