Tila Tequila Pregnant?! Threatens To Kill Self If She Miscarries On Twitter?!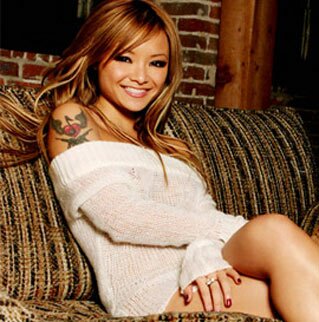 After Tila Tequila took a fall while on Twitter which resulted in her reportedly denting her head and her agent making that accident seem more than it was, the young and somewhat confused reality star is now back insinuating that she's going to kill herself if she miscarries the alleged unborn child that she says she is carrying, as been covered on HipHopRX.com.

Tila Tequila posted via Twitter that she was have sharp intense pains in her stomach (belly) which woke her up in the middle of the night. Tila Tequila goes on to say that the hospital had given her a list of symptoms and the one she was having is making her believe something is "definitely wrong."
The young celebrity personality (who seems to have a number of personalities) added that she had spoken to one her friends and says she would kill herself if something ever happened.
After talking about going to the doctor and not wanting to go in the ambulance, Tila Tequila came back with talking about hopping on a 22 hour flight to Australia and next, being approved to adopt a boy in Russia.
Meanwhile, bloggers and reports are calling Tila Tequila an attention whore in which she responded, "As 4 those ppl calling me a whore! Shut ur mouth! I am saving a little baby boy who is an orphan & is sick! Im saving his life! so shut up!"