Lil Wayne Sends Warning To Other Artists! Rapper Preps Surgery Before Jail!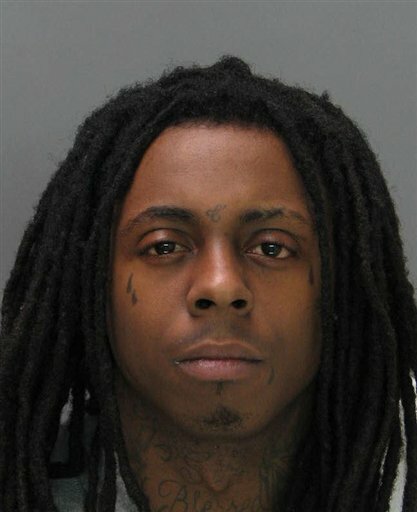 Rapper Lil' Wayne who was scheduled to begin serving out a 12 month sentence on Feb. 9th was given 2 more weeks of freedom to have surgery on his tooth.

Lil' Wayne prematurely told his fans goodbye on the night before he was set to begin his 12 month sentence. Wayne appeared on Young Money artist Lil' Twist's Ustream page to say goodbye on Feb. 8th.
"I'm out this b*tch, stated Lil Wayne. "To all my fans, my real fans I really, really truly love you.. Tonight's my last night. I came to the studio to get some work done."
The rapper then warned other artists stating, "To all you artists out there, that should be a message or example."
"..this is the last time you gonna be seeing me live for a long muthaf*ckin' time." Wayne adds during the live stream.
But as Wayne appeared in court on Feb. 9th in preparation to start his jail sentence, his lawyer asked the judge for a few more weeks of freedom so that the rapper can undergo surgery on a cracked tooth. 'The tooth will set you free', literally, as the judge granted Wayne time to recover from surgery, rescheduling his sentence to March 2nd.
Wayne headed to Miami soon after the news of his new sentencing date to have the surgery, giving him about a week after healing to get more work done before he goes in on March 2nd.
Wayne struck a deal back in Oct. 2009 to serve only one year for weapons charges. His original sentencing date was to begin on Feb 9th. As reported on HipHopRX.com, the rapper recent talked about jail and his upcoming album Tha Carter IV with Rolling Stone, which he graces the front cover of the current issue of the magazine.