Reality TV Star Danger of For The Love of Ray J Arrested On Fire Arson (Photo)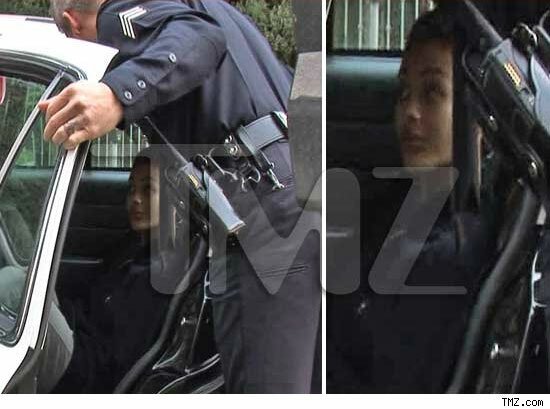 'For the Love of Ray J' reality star Monica 'Danger' Leon is currently being held by police after an investigation into a fire at her Hollywood apartment which follows news of a video surfacing online showing Danger somewhat dazed and getting snapped on by Kim Kearney aka Poprah (of 'I Want To Work For Diddy') in an interview.

Monica 'Danger' Leon, former VH1 reality star who appeared on the hit show, 'For the Love of Ray J' was arrested and detained by Hollywood police after arson investigators suspected her of setting the fire.
According to TMZ, Los Angeles Fire Department responded to a 911 call about a fire in Danger's complex around 2:15 pm on Thursday. When police arrived the fire was already extinguished, but fire officials called in the arson investigators. After distinguishing that Danger may have set the fire herself, investigator's ordered her to be arrested and detained-pending further investigation.
This is just one unstable incident Danger has possibly brought on herself. Early in January, Danger was reported to have lost custody of her daughter with Nick Cannon's brother Gabriel Cannon.
As reported on HipHopRX.com, Poprah from 'I Want To Work For Diddy' addressed her about her behavior and 'goes off' on her telling her, "Act like a mature adult or I'll take you f**king out myself."
Meanwhile, reports are stating that instead of her been locked up in a jail, she's being monitored for 72 hours, possibly for mental evaluation.
Hopefully Danger will come to grasp as she seems to be having a Hollywood meltdown.