Ray J Disses Kim Kardashian/Reggie Bush: She Was My Bush Blowin Like BDay Kush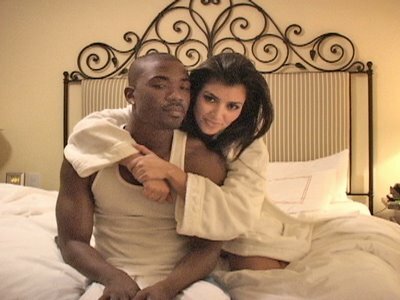 When did RnB singers start beefing with NFL stars? When The Game featured Ray J on his latest music single 'Pu**y Fight,' Ray J disses ex-girlfriend Kim Kardashian/Reggie Bush on the cut. But was he inspired by the King of Beef?

Everyone knows that The Game loves to stir up some beef in the industry. He's beefed with artists to CEOs from Jay Z to Suge Knight, from Jimmy Hencemen to 50 Cent, but on his latest single 'Pu*sy Fight', it's Ray J who kick's up the dust when he disses Kim Kardashian/Reggie Bush by saying:
"I know she with Reggie Bush, but that used to be Ray-J's Bush / She used to blow it like birthday kush.' Ooooohhhhhh!
I wonder what ol' Reggie Bush has to say about that, because we all know Kim Kardashian likely won't say anything about this.
Meanwhile, in related news, recently, Ray J just wrapped up his reality series on VH1, 'For the Love of Ray J' where he picked Mz. Berry to be his girl, as reported on HipHopRX.com.
Check out 'Pu*sy Fight' by The Game feat. Ray J.
[display_podcast]