Rapper Drag-On Preps New Album, Talks Ruff Ryders' Reunion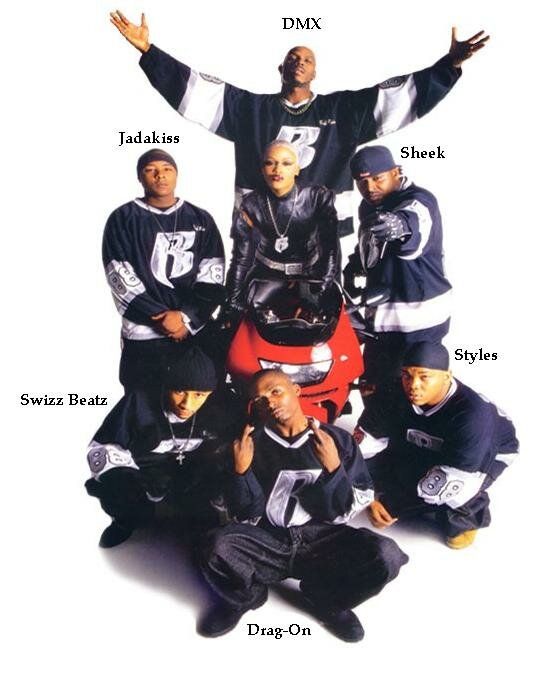 Ex-Ruff Ryders member and East Coast rapper Drag-On is making plans for a comeback and says he is dropping his latest album through his newly inked deal with Universal and also talks about a possible Ruff Ryder's reunion album.

Former Ruff Ryder rapper and affiliate, Drag-On says he has just inked a deal with Universal Music Group to release the follow-up to 2007′s 'Hood Invironment' album. His latest piece is a joint venture between Universal and his label Hood Environment.
Drag-On born Mel Jason Smalls, 31, says he is excited to be back and is ready to put his team back on the map.
According to the rapper, he obtained a joint venture deal between Universal and his label Hood Environment and he's excited that a lot of people are excited to hear that he's coming back.
"I'm also excited that a lot of other people are excited to hear that I'm coming back. That right there let's me know I have a purpose in this industry," Drag-On told AllHipHop.
If you are wondering if there will be a Ruff Ryder reunion album, RR CEO Waah Dean says "yes sir" and it's a work in progress. The album entitled "Ruff Ryders Evolution: Generation," is almost completed and feature's all original Ruff Ryder members, Eve, The Lox, Drag-On, DMX as well as music from new members of the camp and will be released in June.
When Drag-On was asked about the reunion album he states: "We just sat at the table with all the Ruff Ryders and really got it poppin. I'm really looking forward to it."
As far as Drag-On's album which has the reported titled of "My Life, My Legacy, My Melody," it is slated for release in July.