Rihanna Rocks 2010 Grammys Solo Dolo; Says She's Single, No Matt Kemp (Photos)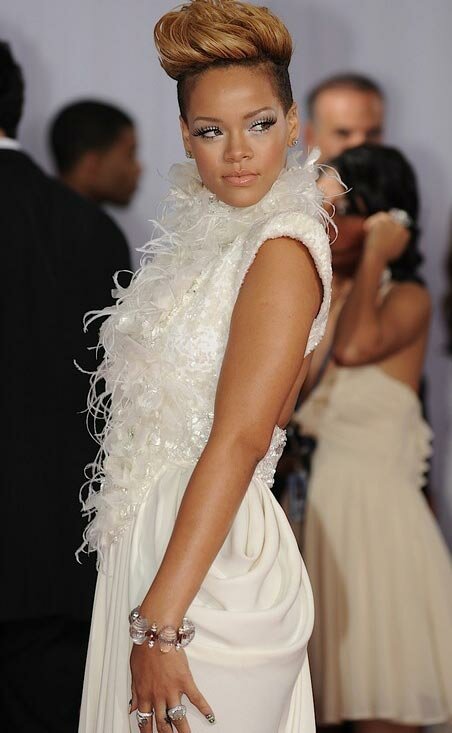 The beautiful Rihanna hit the red carpet solo at this year's Grammy Awards and says she is single despite pictures and rumors of her and baseball star Matt Kemp hooking up, as covered on HipHopRX.com.

One year after Chris Brown assaulted her on the night of the 51st Annual Grammy Awards, Rihanna hit the red carpet at the 52nd Annual Grammy Awards rockin' a stunning white dress from Elie Saab, and she was alone. Why? We thought she was seeing Matt Kemp. Well, Rihanna says she is single!
Rihanna was nominated for Best Rap/Song Collaboration for "Run This Town" with Jay-Z and Kanye West on Sunday at the Grammy's. On Monday morning, Rihanna appeared on The Ellen DeGeneres Show to perform one of her classic hits, 'Please Dont Stop The Music' before telling Ellen that she is single. Questions about Kemp went un-answered.
Dr. HipHop has theory on why she showed up at the Grammys alone and why she claims she is single. Maybe, just maybe Rihanna cut Matt Kemp loose because he has been accused of having an abusive history with his girlfriend in the past, as reported on HipHopRX.com. There would have been a media frenzy if she showed up at the Grammys with Kemp one year after she didn't show up at all to the Grammys because she was assaulted by then boyfriend Chris Brown. It just would have been a bad look, you think?!