Randy Jackson Says Family Wasn't Invited To 2010 Grammys, Just Michael's Kids?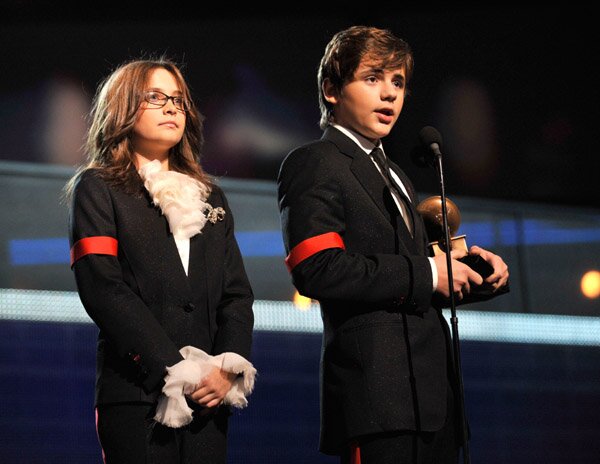 Brother to Michael Jackson, Randy Jackson, says that the Jackson family was not invited to this year's Grammy Awards, only his late brother's kids, Prince Michael Joseph Jr, 12, Paris-Michael Katherine Jackson, 11, and Prince Michael 'Blanket' Jackson II, age 7.

Michael Jackson was honored this year at the 52nd Annual Grammy Awards for the Lifetime Achievement Award where his children Prince and Paris accepted the award on his behalf.
Randy Jackson says that the family was not invited and the only reason the children were invited was because it was an afterthought.
Randy confirmed, via his Twitter account, that he, along with the rest of the Jacksons, were not invited to the Grammys to see Michael Jackson's children accept his award for Lifetime Achievement.
"So proud, my brother being honored tonight with the Lifetime Achievement Award," Randy Jackson allegedly twittered. "My family would love to be there but, truth is, we weren't invited," says Randy Jackson, adding, "Do you want more truth? Let me be clear. When I said 'my family' I meant my brothers, sisters and parents."
A close source reportedly stated to Britain's Daily Mirror newspaper that Randy Jackson says it was dad Joe Jackson that got the Grammy's to include Michael's children at the last minute inorder to have some "family representation" but the the "brothers were hoping to attend and wear their silver gloves" so that too could honor their brother.
Apparently, they weren't invited and now feel "insulted and hurt" to have be so "horribly overlooked," the source added.