Jersey Shore's Snooki: From Trashy to Classy, Foolish To Boobalicious (Photos)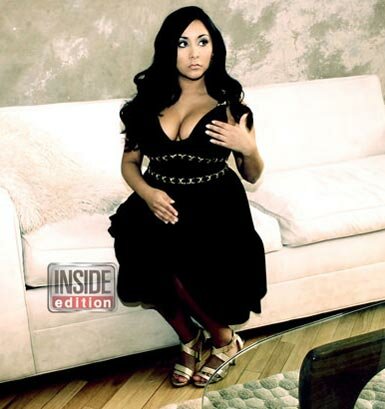 Nicole Polizzi better known as reality TV star Snooki, the trash talking dark haired, pint-sized cutie who first made headlines for being punched in the face after a confrontation with a school teacher on MTV's ever-so-popular reality television series Jersey Shore, as reported on HipHopRX.com, has debuted a new look – a classy look!

Us Weekly Fashion Director Sasha Charnin Morrison has taken Snooki, who recently made headlines for possibly having nude photos and a sex tape being shopped around, and made her over. Instantly Snooki has gone from the trash talking reality TV star to a classy, and boobalicious diva even — one might say!
Us Weekly hooked up with Inside Edition who is featuring Nicole "Snooki" Polizzi's glamorous makeover in new photos and a behind the scenes video showing the actual makeover.
When asked how she felt, Snooki says "I feel like my grandmother." So what do think? Is Snooki 'got it going on' with the new look or not?
Check out more photos of Snooki's makeover below and go to Inside Edition to watch video of Jersey Shore star Snooki's makeover.
Photos by Shervin Lainez/Inside Edition.