Jennifer Lopez To Make Bi-Sexual Confessions In Court + J-Lo Sex Tape (Photos)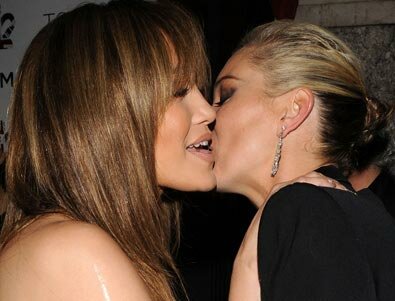 Jennifer Lopez's ongoing battle over her ex-husband Ojani Noa's usage of a home video the two made on their honeymoon when they were married over 13 years ago takes on a new twist.

J Lo's attempt to settle the matter outside of court was rejected by a judge on Friday though she has won several other battles between her and ex-hubby Ojani Noa over the usage of a honeymoon sex tape the two made in the late 90′s. Noa wants the court to give him the right to the tape for his commercial gain.
J Lo attorneys have a motion in place preventing Noa from using the tape as of now but that may soon change as Noa and his attorney, Ed Meyer, wants to take the matter to trial.
One of their defense mechanisms is to pressure J Lo into admitting she is bi-sexual because the tape apparently shows J Lo kissing other girls.
Meyer told RadarOnline.com, after the court ruling on Friday, that his "first question" to Jennifer Lopez on the stand will be if she is a bi-sexual or not.
This comes after the news broke last month of the J Lo sex tape, as reported on HipHopRX.com.