Tila Tequila To Adopt Haiti Baby? Deletes Twitter, Calls It 'Hateful, Racist!'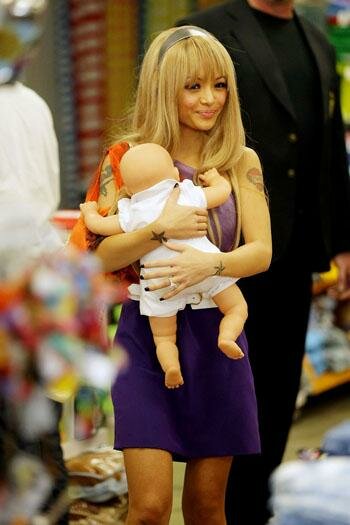 Tila Tequila, real name Tila Nguyen, 28, has deleted her Twitter account. The MTV reality star of "A Shot at Love with Tila Tequila," former Playboy girl, and internet celebrity cites Twitter as a hateful community that she evidently doesn't want to be apart of anymore. This follows reports that Tequila claims she's adopting a baby from Haiti after apparently speaking to a Haitian ambassador about it.

Her explanation for deleting her account was that Twitter was "by far the most Hateful" community she ever experienced. Tila Tequila added that Twitter is also a community of quote "devil worshippers" and "racists" and was simply the most "violent" community she ever experienced as well.
Let's first take into consideration that Ms. Tequila has been on her twitter account talking 'cash sh*t' about everybody and their momma, could this have played a part in the "violent" or "hateful" attacks she apparently encountered on Twitter.
OK, moving on, Tila tweets, "I will adopt two children from Haiti… Those poor babies, mommy is coming," Tequila adds. She also has plans to apparently have two biological children of her own, as she states also.
Well, Tila Tequila deleted her twitter account…. she dished it out, but could she take it?! Is there some truth to her statement about Twitter?! What do you think? What's really going on?
Picture of Tila Tequila holding a baby doll