Ray J Picks Mz Berry Winner Of 'For The Love of Ray J 2′ + Photos, Bonus Clips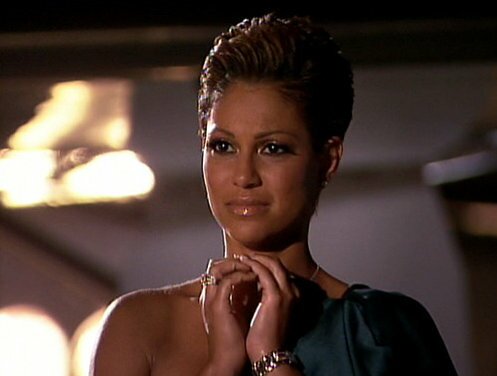 Ray J has chosen his winner for the 2nd Season of 'For The Love of Ray J' after trying to decide between 'Mz Berry' born Connie Deveaux, 32, and 'Platinum' born Mary Cherry, 22. On the first season of "For The Love of Ray J," the R&B singer/actor picked Cocktail (Joanna Hernandez), but that didn't last too long, so singer Ray J came back for a second dose of reality TV love.

Mz. Berry who was stated to have excess baggage after being divorced and having an already made family was one of the things that not only kept Ray J at bay, but also had his sister Brandy Norwood questioning whether he would be ready for something like that. Platinum on the other hand was called 'real' by Snoop Dogg after having a sit down with the contestant. However, relationship wise, Platinum admitted on the show to Ray J that she would possibly leave a new relationship to get back with her old boyfriend if he called.
So who was the winner? Mz Berry.
Ray J who has always had a thing for Mz Berry since the beginning of the show, put aside her jealous bouts, whining and crying which she displayed throughout the season and went with his gut feeling or maybe went off their encounter after spending time alone together. Hmmm….
Evidently her behavior and her being a divorcee with children didn't hinder Ray J's decision, because the two ended the season by leaving off in a private jet.
Now how long will this VH1 TV relationship last?
For the Love of Ray J 2 – Come Away with Me Show Clips

For the Love of Ray J 2 – Finale Bonus Clips

Check out photos of Ray J and Mz Berry – For The Love of Ray J Season 2
See all the photos of the women from For The Love of Ray J Season 2