Gabrielle Union Hosts BET Honors: Diddy, Whitney Houston, Queen Latifah (Photos)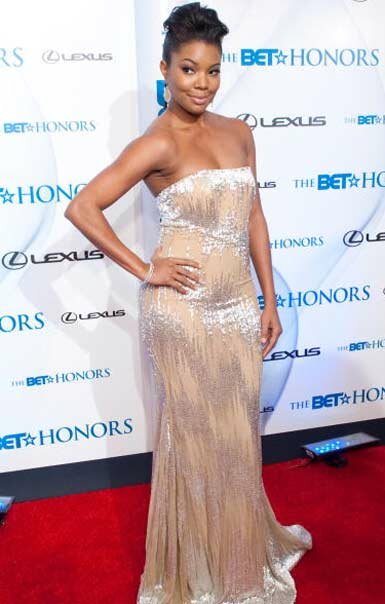 The 3rd Annual BET Honors hosted by sexy actress, model and activist Gabrielle Union kicks off tonight with special honors and appearances from the likes of Whitney Houston, Sean 'Diddy' Combs, Queen Latifah, Mary J. Blige, Stevie Wonder, Maxwell, Trey Songz and others.

Gabrielle Union sets the tone for the night. The actress is known for roles in the movies "Bring It On" opposite Kirsten Durst, "Bad Boys" opposite Will Smith and Martin Lawrence as well as "Deliver Us From Eva" opposite LL Cool J and Meagan Good.
The actual honorees for the night will not only be musical stars Entertainment Recipient Whitney Houston, Entrepreneur Recipient Sean 'Diddy' Combs, Media Recipient Queen Latifah, but also neurosurgeon, Public Service Recipient Keith L. Black, M.D., Education Recipient Dr. Ruth J. Simmons
The 3rd Annual BET Honors which was pre-recorded on January 16, 2010, as reported on HipHopRX.com, brings on performances by Maxwell, Trey Songz, Stevie Wonder, Mary J. Blige, Indie Arie, Patti LaBelle, Jennifer Hudson, Ryan Leslie, Ne-Yo, Take 6, Jazmine Sullivan, and more.
Check out pictures from the 3rd Annual BET Honors.