Rihanna Starstruck Over Beyonce?! The 52nd Annual Grammy Awards Performances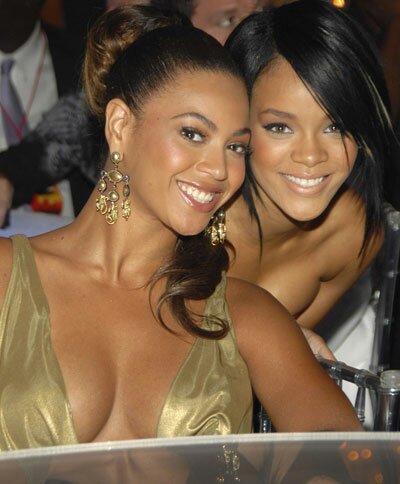 Can you believe that the very popular R&B singer, Rihanna was starstruck when she met Beyonce face to face? She says only six years ago she looked up to these people who are now her peers.

Rihanna attended her first arena concert in 2004. She said she was in the nosebleed section back then and in tears to have that opportunity. At that concert, Missy Elliot, Beyonce and Alicia Keys performed.
Rihanna said in response to meeting Beyonce, "I was a little starstruck" then corrects herself, "no, I was very starstruck."
Rihanna adds that though she was starstruck by Beyonce, "it was very inspiring" and "motivated" her alot.
In related news, both Beyonce and Rihanna are expected to be performing at this year's 52nd Annual Grammy Awards, among others as reported on HipHopRX.com. Along with Beyonce and Rihanna, more performances are expected by Drake, the drummer from Blink 182, Lil' Wayne, Eminem, Lady GaGa, Celine Dion, Usher, Jennifer Hudson, The Black Eyed Peas (will.i.am, apl.de.ap, Taboo, Fergie) and Pink. The 52nd Annual Grammy Awards is scheduled to air Sunday, January 31st on CBS.