Pregnant Tila Tequila Baby Daddy Revealed?! Rapper The Game Says 'It's Not Me'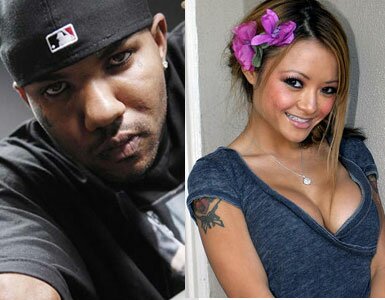 Rumors began online that Tila Tequila was pregnant by rapper The Game after Tila Tequila began twittering that her fans should go and harass her rumored 'baby daddy' The Game and tell him that he'd better not forget to take her baby shopping.

The two (The Game and Tila Tequila) were reportedly at Dr Dre's studio at the same time that The Game was there recording a new song, possibly the song that the rapper is reportedly working on with singer Ashanti who was also recently spotted in the studio with the rapper. However, rapper The Game claims that he hasn't even met Tila Tequila even during their coincidental run-ins in traffic.
The Game met up with TMZ live and on video denied being Tila Tequila's baby daddy and says he quote wouldn't 'hit it' with '50′s stick,' most likely referring to 50 Cent, which he also said in a similar post via his Twitter. The rapper did reveal that his son's mother is pregnant which may have given him the reason to Twitter post the name of 2Pac's song, "To My Unborn Child."
According to The Game, Tila Tequila was there (at Dr Dre's studio) to see one of The Game's friend by the name Avante Rose who yesterday himself Twittered that, "My babymama @officaltila iz kummin up to tha studio," hinting that he may be the actual baby's father.
Developing…
Watch video of The Game denying that he is the baby father of Tila Tequila.


The Game sits down with Harvey at TMZ

Picture of Avante Rose, Tila Tequila's possible baby daddy.