Hip Hop Duo 8Ball n MJG to Drop New Album 'Ten Toes Down' on TI's Grand Hustle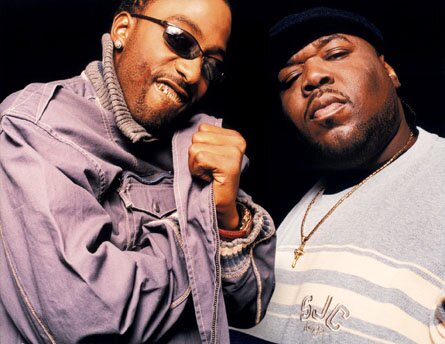 The legendary Memphis-based rap artists, 8-Ball and MJG are releasing an album through T.I.'s Grand Hustle. The album titled 'Ten Toes Down' features Snoop Dogg, T.I., David Banner, Bun-B and Young Dro.

Jason Geter of Grand Hustle said, "T.I. and I were both thrilled to have the opportunity to work with Ball and Gee from the very beginning….this new album is classic Ball and Gee material and we are excited for the world to hear it." Eightball and MJG have been at the forefront of the southern rap movement for years. Since the release of 'Comin Out Hard' in "93, the duo has released eleven more albums, many of which went gold. Their 'Living Legends' album of 2004 landed them at #3 on the Billboard Top 200. They've also collaborated with Three 6 Mafia for the single 'Stay Fly', which boosted both groups' success.
Eightball says that, "'Ten Toes Down', in my opinion, is one of the best Eightball and MJG albums ever. It's a heart-felt, soul-filled portion of the lives of Eightball and MJG. Eightball and MJG sounds and feels like Eightball and MJG on this album fa sho."
This album sounds to be an Eightball and MJG album definitely.
"Ten Toes Down" is slated for release on April 06, 2010.