Model, Actress Amber Valletta Bans Son From TV; Kisses Jackie Chan A Virus?!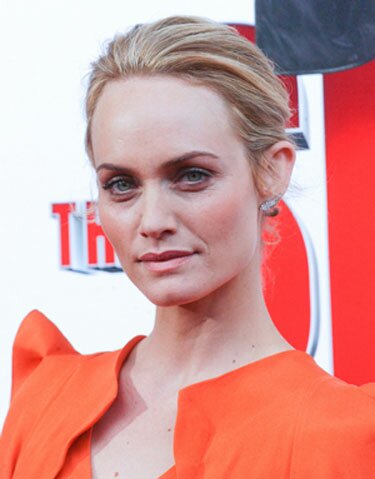 Model and actress Amber Valleta (Hitch, Transporter 2, Gamer) has reportedly banned her 9 yr. old son, Auden from watching T.V. and has also denied that she gave Jackie Chan any type of virus on the set of their new movie The Spy Next Door.

Amber raises her son with her husband, Christian McCaw, an Olympic Volleyball player. She says that as far as the t.v. goes, they still watch DVDs and go to the theater. He still knows what's going on in the world. She said in an interview with Bonnie Hunt that, "Besides the three dogs and my son, it's just really peaceful."
Meanwhile, Amber Valletta and Jackie Chan are co-starring in "The Spy Next Door," and Amber says in reference to the allegations that she gave Jackie Chan a virus that she as sick" and there were "colds going around" but she couldn't haven given Jackie Chan a virus because they "didn't even swap saliva," so she doesn't even know what Jackie Chan is talking about.
Pictures of Model, Actress Amber Valletta