Soulja Boy New DeAndre Way Album Near Completion; Preps New Hip Hop Tour Dates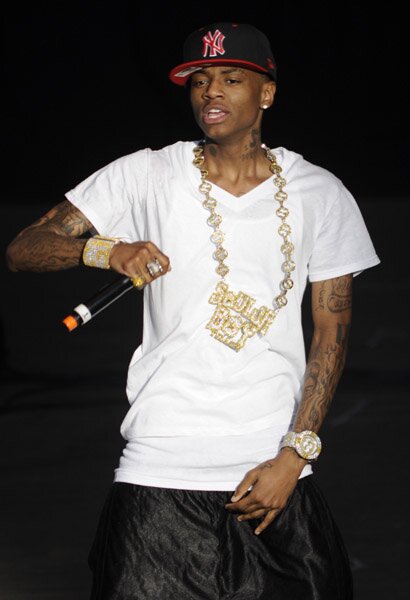 Soulja Boy's new album, his third studio album, "The DeAndre Way," plus his new single is coming out soon, the young rapper and businessman says in one of his latest video blogs, speaking to his fans from his balcony early morning while on his laptop.
"I should be finished with it in like two weeks.," stated Soulja Boy in his new video blog. "I'm bout to flood the internet with music videos," he added.

In the video blog, Soulja also said that his first single will be hitting the radio soon and asks his fans to request that 'Pronto' with him and Snoop Dogg, and 'Bingo' with him and Gucci Mane and Waka Flocka Flame.
He also confirms in the video blog that he'll be headlining his own tour this year.
Some of the expected tentative stops on the rapper's tour are Atlanta, Chicago, South Carolina, North Carolina, New York City, Mississippi, Virginia, Los Angeles, California, Memphis, Tennessee, Texas, Detroit, Michigan and others.
In related news, the rapper just recently dropped his own short film entitled 'WTF' as well as a new song entitled 'The Best, as reported earlier on HipHopRX.com.
Check out video of Soulja Boy's latest DeAndre Way blog: