Jay Leno To Michael Jordan: 'Can U Still Dunk?'; MJ's Response 'Are U stupid?'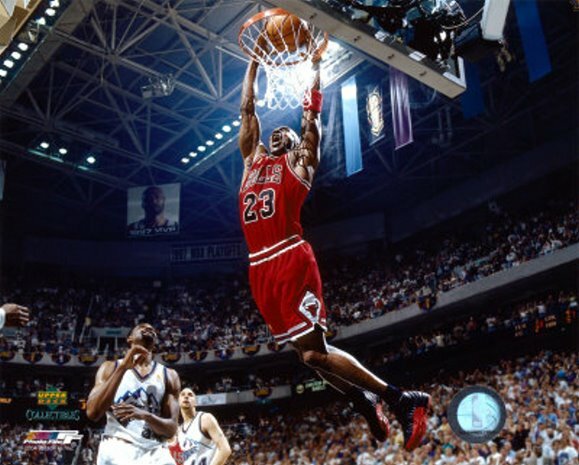 The "Tonight Show" host, Jay Leno had Michael Jordan as a guest on his show. Jay Leno asks Michael Jordan if he can still dunk. This is his response — 'are you stupid?'

The highlight of the conversation was obviously when Jay Leno asks Michael Jordan if he can still dunk.
"Can I still dunk, are you stupid?" Michael Jordan aka MJ's response was.
Michael Jordan goes on to say that yes he can still dunk and even though he's "old" (46), he's not "lame."
After that, Michael called Leno's question dumb, but he didn't seem to be too serious about it.