Scott Baio Gets 'Twitter Death Threats' Over 'Michelle Obama' Tweet Picture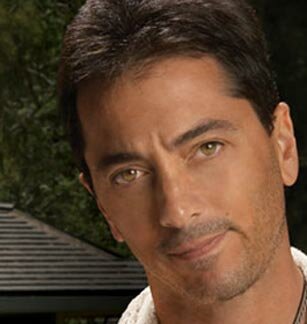 Actor and director Scott Baio, 48, most known for his role in the movie 'Charles in Charge' and 'Happy Days' is being attacked and called a racist after posting a not so flattering picture of the First Lady, Michelle Obama, with a sarcastic photo caption to the place of where he's questioning President Barack Obama about waking up to his wife every morning.

Caption: "WOW He wakes up to this every morning."
Since sending out the picture on his Twitter, people have become outraged and have commented on his judgment, while others followed along.
Now that he is being attacked with death threats and sarcastic comments by Twitter followers, Scott Baio has spoken out stating that he posts a lot of jokes with pictures and he's not targeting anyone. In fact, he stated that laughter is the best medicine before saying that his wife Renee Sloan's best friend is black, and that if he was racist he wouldn't have directed shows such as The Parkers and The Wayans Brothers, amongst others.
The photo reportedly came after he had been posting Twitter posts in support of Massachusetts Republican Senate candidate Scott Brown who recently shocked pollsters when nude photos of the Senator surfaced from an old Cosmo photoshoot, followed by a candid picture of the Senator posing with his two daughters (who he announced were single and available) in bikinis, as reported on HipHopRX.com.
Scott Baio also states that he will call in the FBI for those who leave death threats. So far, one Twitter user was deleted after Baio uploaded a screenshot of one of the threats asking users to help get them banned.