R. Kelly UK Concert Tour Dates; Upcoming Album Zodiac Is The New 12 Play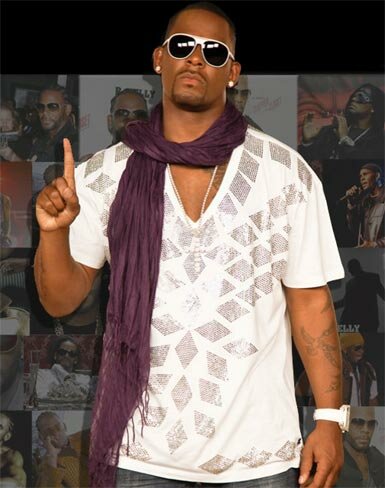 Three-time Grammy singer, songwriter and music producer, R. Kelly who turned 48 on January 8th has announced U.K. tour dates for his 'Ladies Make Some Noise Tour.' The tour dates follow behind the release of his ninth studio album entitled 'Untitled' released November 30, 2009 in the UK and December 1, 2009 in the US.

This is reported to be the first set of dates for the singer in the U.K. after nearly eight years following his last performance in 1992 at the Hammersmith Apollo.
Currently, R. Kelly is scheduled for three dates in Britain and tickets go on sale January 22, 2010 at 9AM and can be purchased through Ticketmaster and/or AEG Live.
In other news, R. Kelly is preparing to release his completed tenth studio album entitled "Zodiac" which currently has no set release date. According to R. Kelly during a private listening of his album "Untitled" on last year, Zodiac will be the new 12-Play.

R. Kelly United Kingdom Concert Dates
April 5, 2010 at the Manchester Apollo
April 9, 2010 at the London Hammersmith HMV Apollo
April 11, 2010 at the Wolverhampton Civic Hall