Playboy Model and Girls Next Door Holly Madison Tapped For Reality Show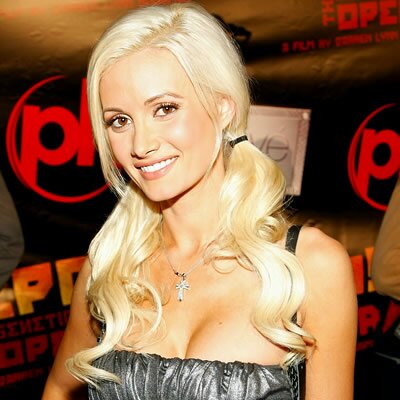 Ex-Girlfriend of 7 years to Hugh Hefner and Girl's Next Door reality star, Holly Madison is getting her own show! Are you ready to be involved in 'Holly's World'?

Holly Madison has her own reality show, 'Holly's World', lined up to air this summer. According to the E! network, "Holly's World" will follow Hugh Hefner's ex-girlfriend, Holly Madison, 30, as she "puts down roots" in Las Vegas. "The series will feature Holly and her family of friends as they take on new loves, careers and ambitions together," says E! executive Lisa Berger. The show will also document her attempt to become the "first lady" of Vegas by getting involved in politics and addressing traffic issues on the Vegas Strip.
Holly Madison is the last of Hefner's girlfriends to land her own reality show. First it was Kendra Wilkinson with her show 'Kendra:', then it was Bridget Marquardt with 'Bridget's Sexiest Beaches' and now finally Holly gets her own show, 'Holly's World'!
Holly Madison, 30, along with Kendra, 24, and Bridget, 36 starred in the Girl's Next Door until they called it quits with Hef in October 2008.
Holly's World will air this Summer! We'll keep you posted!