MTV Reality TV Star Markice Kesan Moore Charged With Cruelty To Children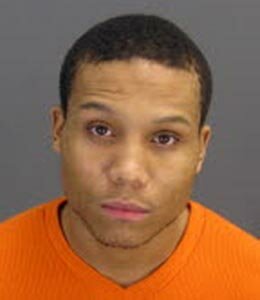 Markice 'Kesan' Moore, 23, who appeared on MTV's reality TV series 'From G's to Gents' hosted by Fonzworth Bentley, made headlines when he made the Cobb County's wanted list after being accused of child abuse and breaking the bones of his infant daughter.

The rap artist once allegedly signed to Akon's Konvict Musik was reported to have broken both of his daughter's arms, wrists, one leg, 3 ribs, a collar bone and caused multiple bruises on the child's body, as reported on HipHopRX.com.
Current documents reveal that he was charged with cruelty to children after turning himself in on Wednesday, Title 16, Chapter 5, Section 70 (OCGA16-5-70 B) under Georgia state code. The statue states: (b) Any person commits the offense of cruelty to children in the first degree when such person maliciously causes a child under the age of 18 cruel or excessive physical or mental pain.
At the time of the incident on August 1st, Moore's daughter was less than 1 year-old and is stated to have been under his care at that time.
Prior to being arrested, Markice 'Kesan' Moore reportedly made claims in a report that the injuries were a result of his daughter falling out her bed in July and he is only responsible for a broken wrist.
Markice 'Kesan' Moore was released on a $20,000 bail bond on Thursday morning after midnight.
Moore may face no less than 5 years in prison and no more than 20 years if convicted of the offense of cruelty to children in the first degree.
MTV Reality TV Star Markice Kesan Moore Mugshot Photo