Kim Kardashian Stalker Paints Joker Face, Follows Her; Threatens Reggie Bush! (Photos)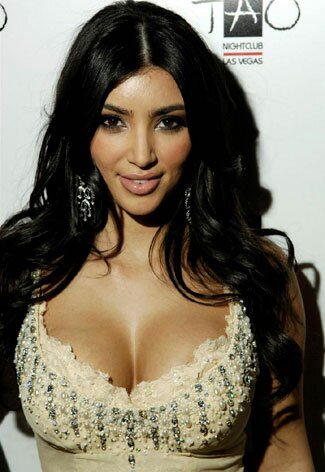 'Keeping Up With The Kardashians' reality television star and celebrity socialite Kim Kardashian has filed a restraining order against an alleged stalker with strange, disturbing and threatening behavior.

According to TMZ, Kim Kardashian filed courts papers to restrain and keep alleged stalker Dennis Shaun Bowman away from her because he began following her and may be an immediate threat to her.
The stalking apparently began on Twitter, when Dennis Shaun Bowman began tweeting to Kim Kardashian last September telling her how much he loved her.
But according to court papers, Dennis wasn't just another harmless Twitter follower, Bowman apparently soon after tweeting her, moved from Georgia to where Kim Kardashian lives, in Calabasas, California, and started following her.
Bowman's behavior was strange, as he once showed up at one of Kim Kardashian's appearances in L.A. wearing joker face paint, apparently on more than one occasion.
Bowman, even once apologized for not making it to one of Kardashian's appearances in Atlanta — a phantom dinner — because Bowman, somehow began believing that he and Kim were in a love relationship.
If that's not enough, Bowman started tweeting Kim Kardashian's boyfriend, Reggie Bush, trying to start a fight.
The papers for the restraining order were filed by Kim Kardashian's attorney Jeremiah Reynolds, and apparently came highly recommended by LAPD's Threat Management unit.
Under the terms of the restraining order, Bowman must stay at least 500 yards away from Kim Kardashian and can have no contact with Kim in any way.
View Photo of Restraining Order filed by Kim Kardashian against alleged Stalker Dennis Shaun Bowman.
Photo of Dennis Shaun Bowman, alleged Kim Kardashian stalker?