G's To Gents Markice Kesan Moore On Child Abuse: 'Only God Can Judge Me!'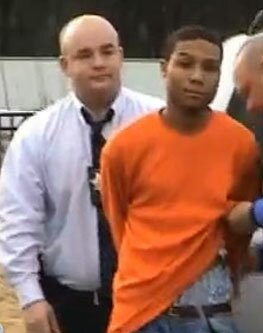 MTV reality star Markice Moore, who was dubbed 'Kesan' on the hit show 'G's To Gents' has addressed the incident involving his infant daughter in where he is accused of beating her and breaking both arms, one leg, 3 ribs and her collarbone.

Markice Moore from the 'G's To Gents' reality show on MTV, was released on a now reported $200,000 bail from the Cobb County Police Department after being on their most wanted list and turning himself in for the bruising and bone breaking beating that he is accused of doing to his infant daughter.
Kesan says he is innocent and his fan's will just have to see in court. "I'm innocent, which is crazy, and y'all will see in court! I think i'm going to be exonerated of all charges."
As mentioned, the reality star is accused of beating his infant daughter to the point that she suffered 2 broken arms, a broken leg, 3 broken ribs and a broken collarbone. After being released on $200,000 bail he was confronted by media. When asked what does he have to say about all those people who judge his as being guilty, he replies, "That's not for yall to do! That's God's decision. Not even the court's can judge me. God!" Kesan says in the video obtained by x17 Online.
Kesan says while he was locked up, the other inmates were watching him on the news and looking at him "crazy"! He seemed a more than a little concerned about ever going back to jail.
He still presumes his innocence and is scheduled to go back to court soon. (Developing Story)